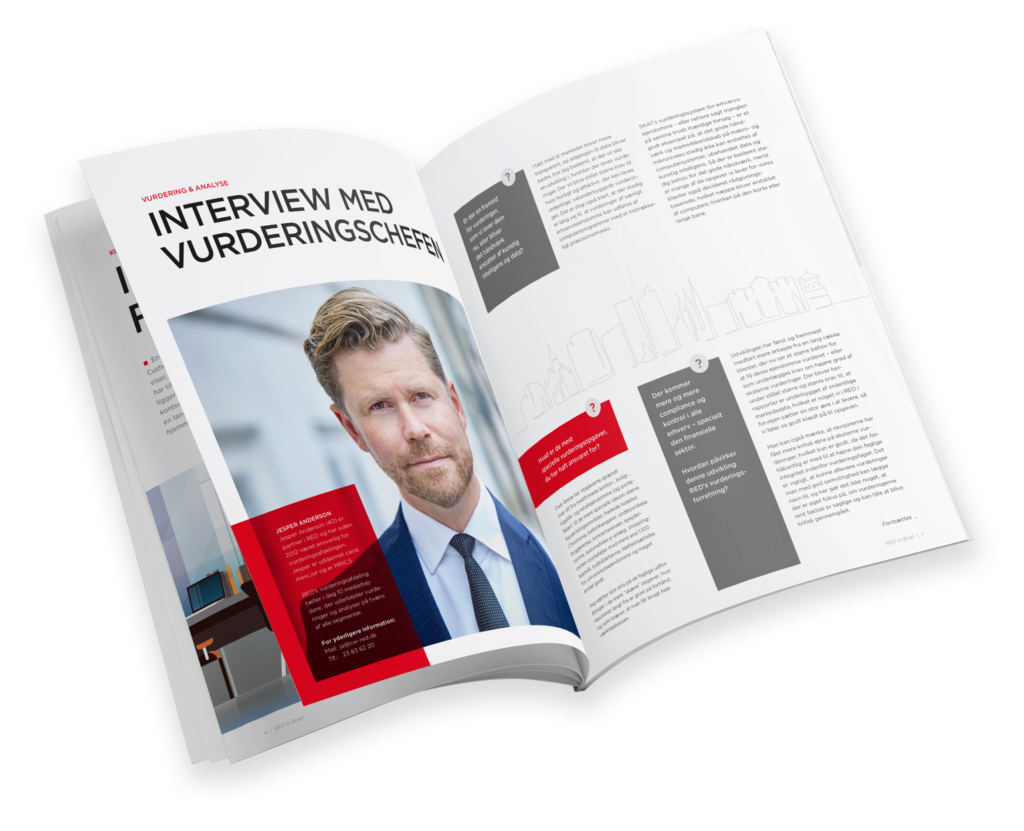 Analyses & Reports
Here you will find all our publications: RED | Danish Investment Atlas, Nordic Investor Confidence Index and RED in Brief. You can also find Cushman & Wakefield's global magazine and various international reports.
RED – Danish Investment Atlas
Every year, Cushman & Wakefield | RED publishes a market research report called the Danish Investment Atlas. This report provides a detailed insight into the Danish property market and our take on how the market will develop in the coming year. The market report is created as a service to be used by all actors in the Danish real estate market.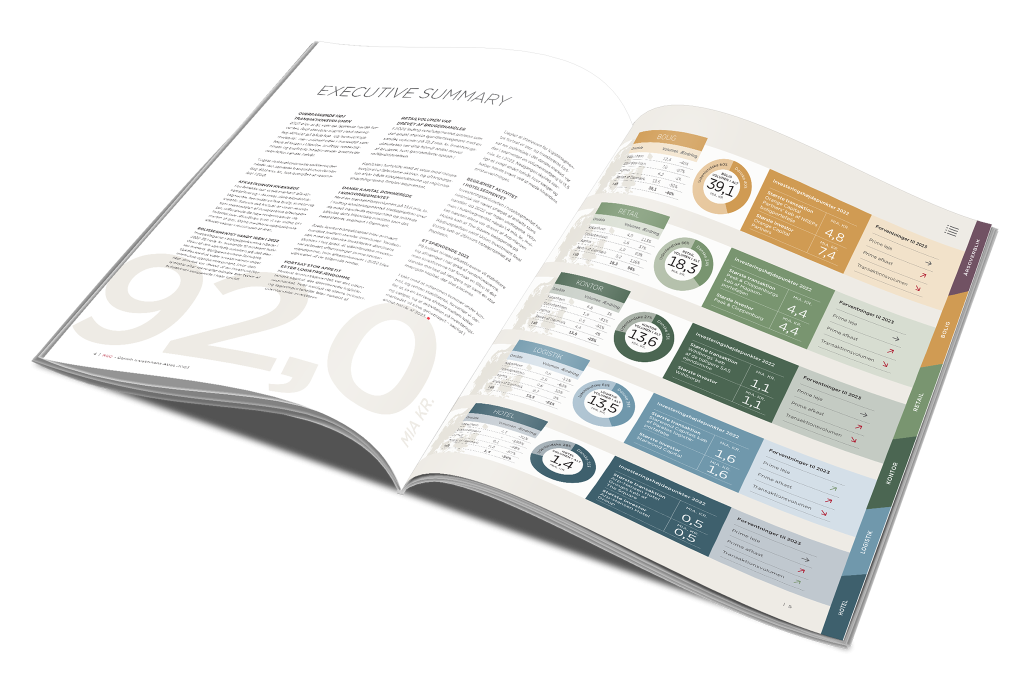 NORDIC INVESTOR CONFIDENCE INDEX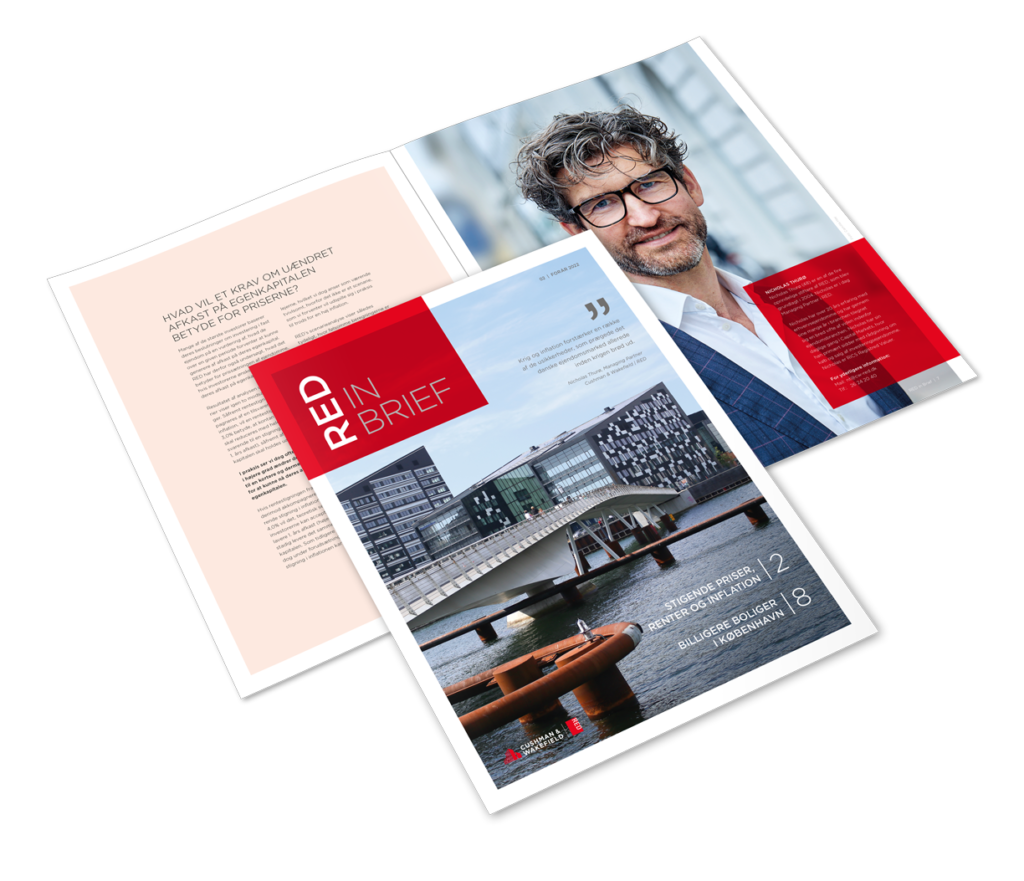 RED IN BRIEF
We want to convey our knowledge on essential topics and trends in the real estate market. Hence, we will publish our magazine RED in Brief, continuously covering essential content on the market. The format is short and sharp, focusing on a few selected topics.
We hope the magazine can help nuance the debate and provide new knowledge to the market.
Happy reading!
THE EDGE
Read Cushman and Wakefield's magazine about leadership and learn more about the current ideas and trends affecting the global real estate market.